petition
Campaign against
Sharia Law in
Britain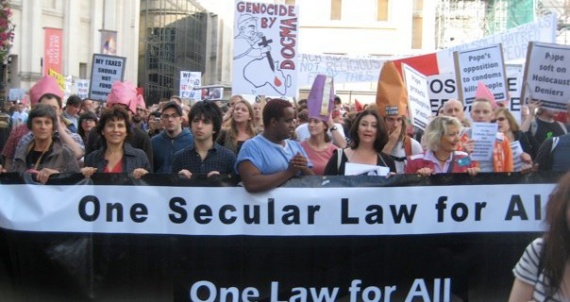 We call on the UK government to recognise that Sharia and all religious laws are arbitrary and discriminatory against women and children in particular. Citizenship and human rights are non-negotiable.

We demand an end to all Sharia courts and religious tribunals on the basis that they work against and not for equality and human rights.

We demand that the law be amended so that all religious tribunals are banned from operating within and outside of the legal system.